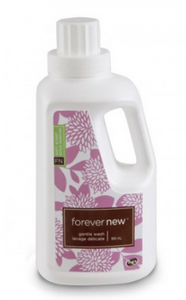 Fashion Care Forever New Liquid 910 ml Soft Scent (32 loads) 2500
Perfect for HE machines.
It can be used to wash all delicates and fabrics: lingerie & hosiery, silk, wool, cotton, and lycra.
Made with plant based, biodegradable cleansers; free of parabens, phthalates and dyes; and never tested on animals. 
120 hand washes or 30 machine washes.